PRIVATE
SURF LESSON

---
AN INSTRUCTOR JUST FOR YOU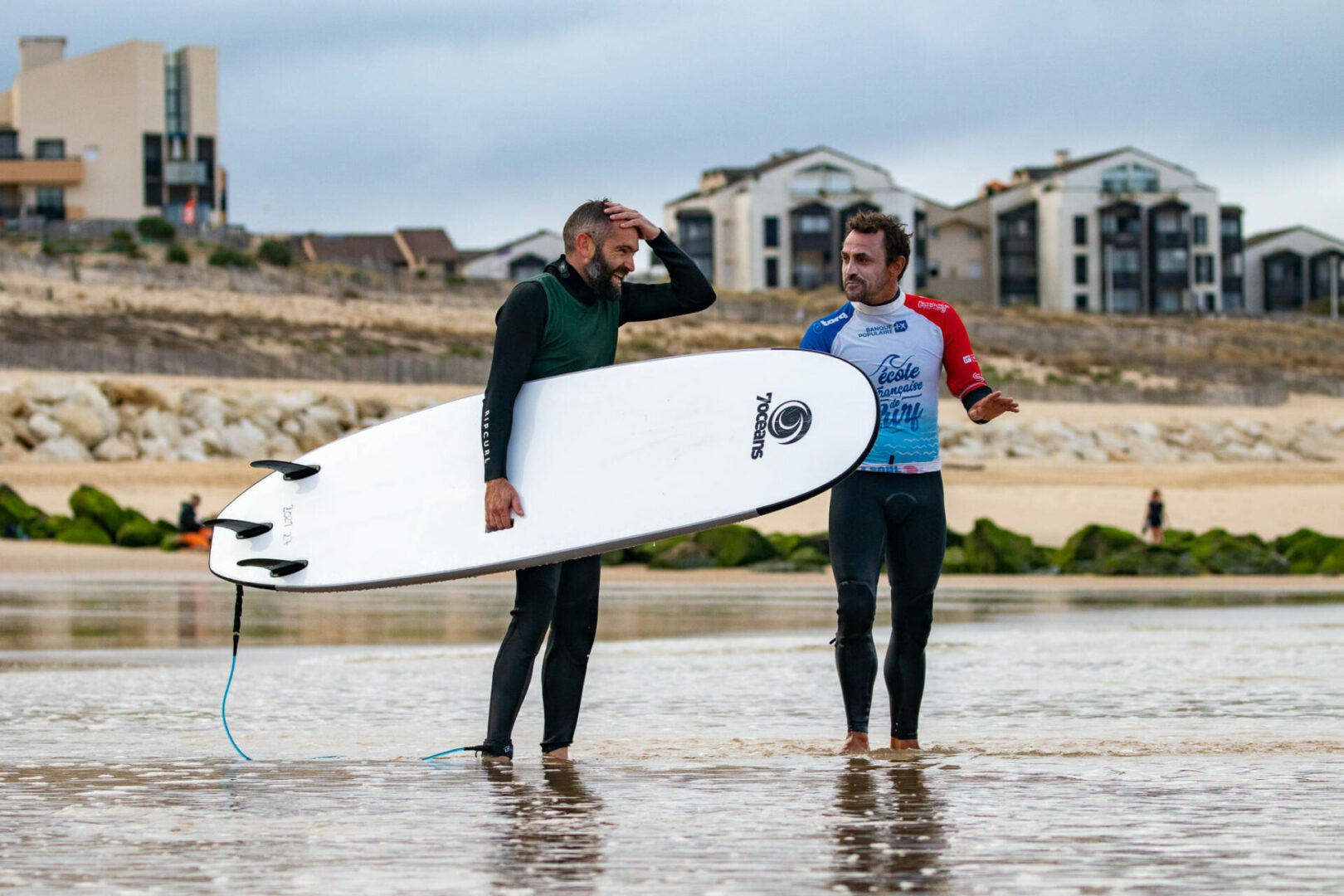 Private surf lessons are available from late March to early November.
It's a 1h30 lesson with one instructor just for you. The meeting is set 15 minutes before the lesson to have time to get ready.
From 1 to 3 persons, we'll be there to answer your needs… beginner, intermediate or advanced, we'll set the session to fit your skills.
Private lessons are more relevant for an advanced surfer than for a beginner.
That's the ideal formula to improve, the instructor is fully focus on you.
For more motivated surfers, you can keep the board for 30 minutes for free after the lesson to practice in autonomy under your responsability.
Payment method accepted
Credit card or cash.