FAMILY OR FRIENDS
SURF LESSON
---
You can choose from 3 options :
1 – You want to surf all together in the same group
Your family can surf together in the same group. The instructor will adapt his pedagogy to ages and skills of each one.
You will be with other families to form an 8 persons group for a 2 hours surf lesson. The price is the same as teens/adults formulas.
Surf lesson are set around low tide to be safer.
Friendly formulas to share a fun family moment.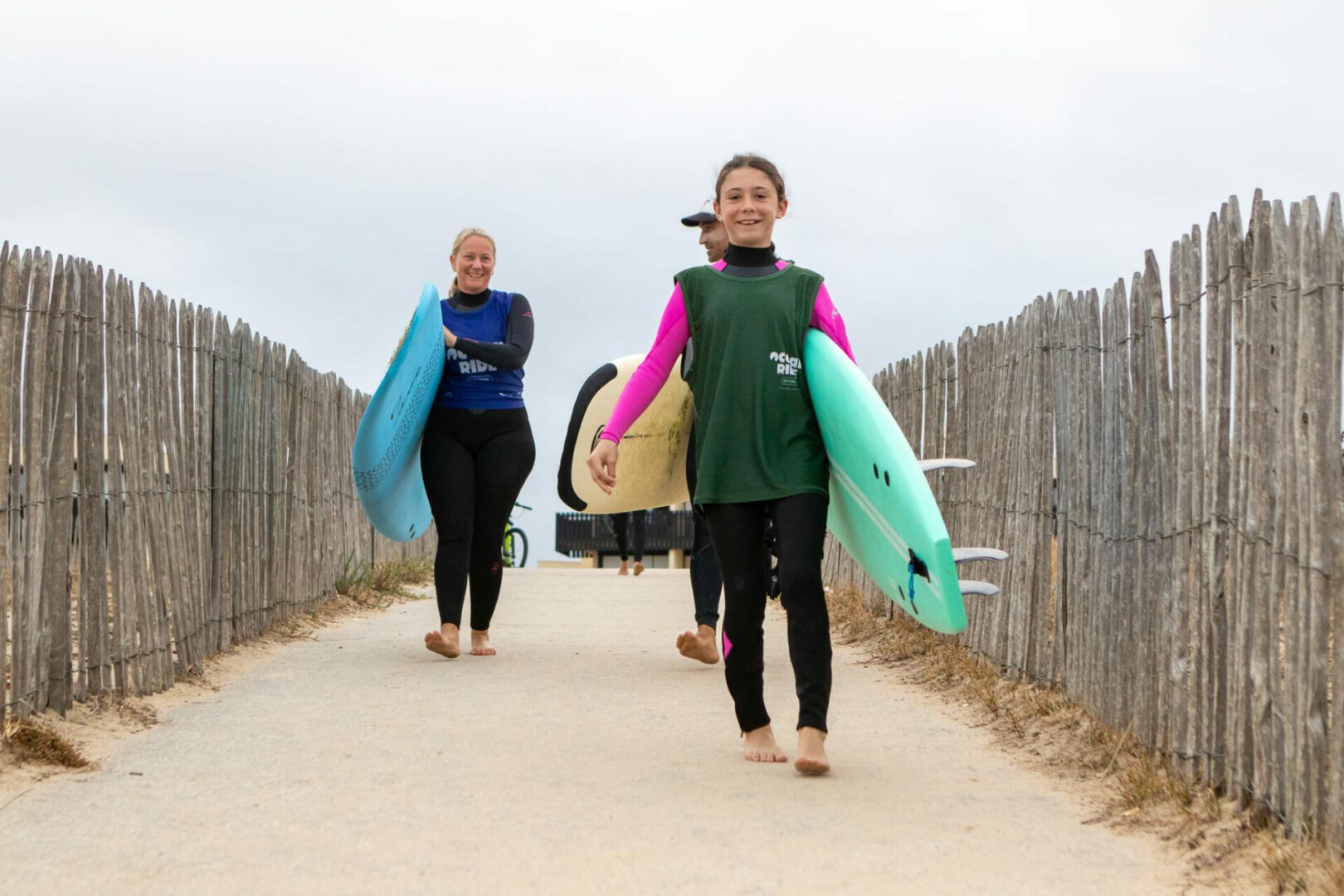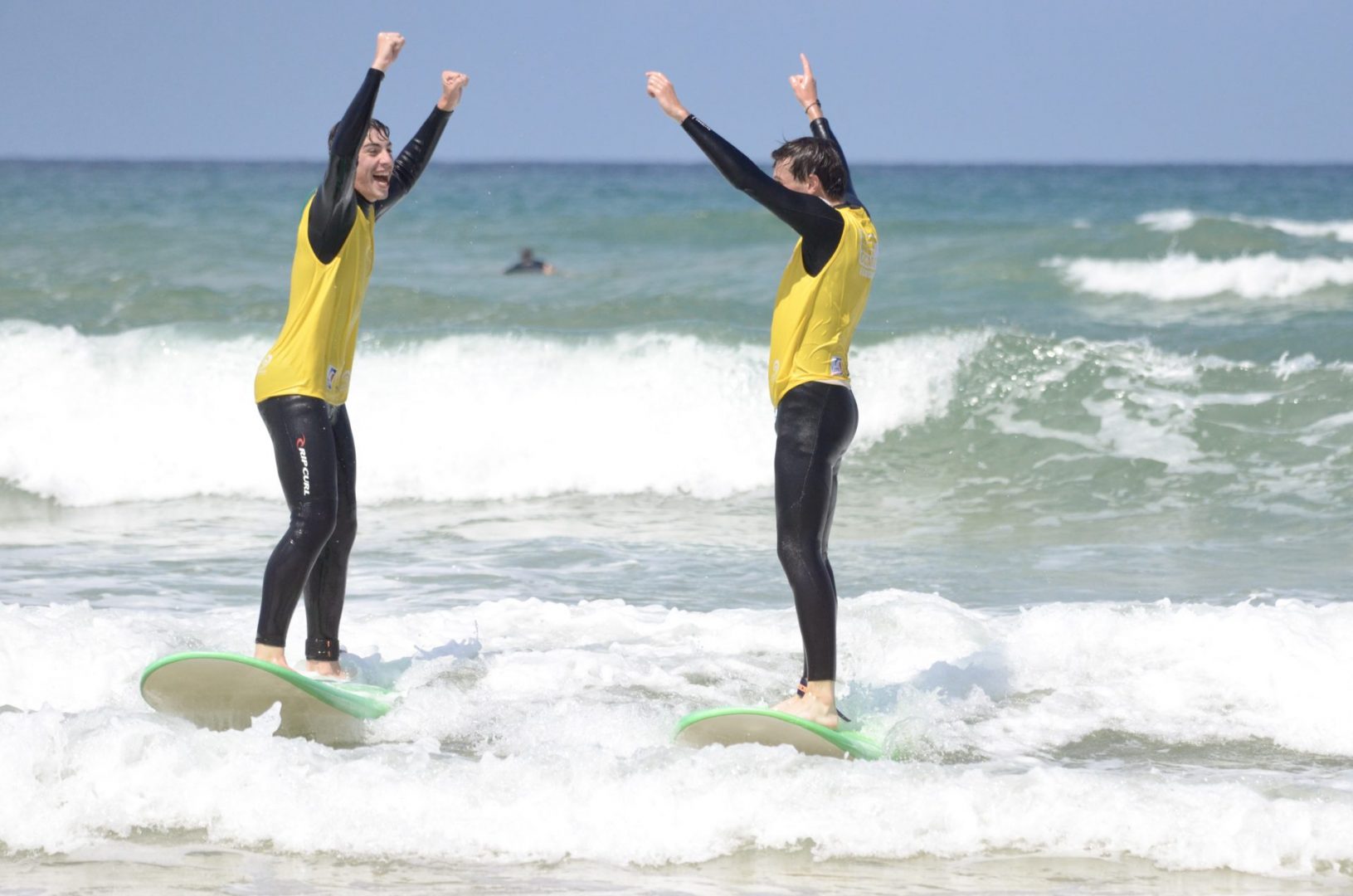 2 – You surf in different skills and ages groups
Kids and parents surfs in different groups adapted to their skills and ages.
Adapted formula to have the most adapted pedagogy.
Everyone has its own time. Adults have their time to learn and improve. Kids can meet new friends and improve with a more homogeneous group.
Surf lessons are set on low tide to have adapted conditions for everyone. Lessons will be set on close times.
3 – An instructor just for you
You are a big family or several families and want to share sessions together. For more than 8 persons groups, you can contact us for a custom quote.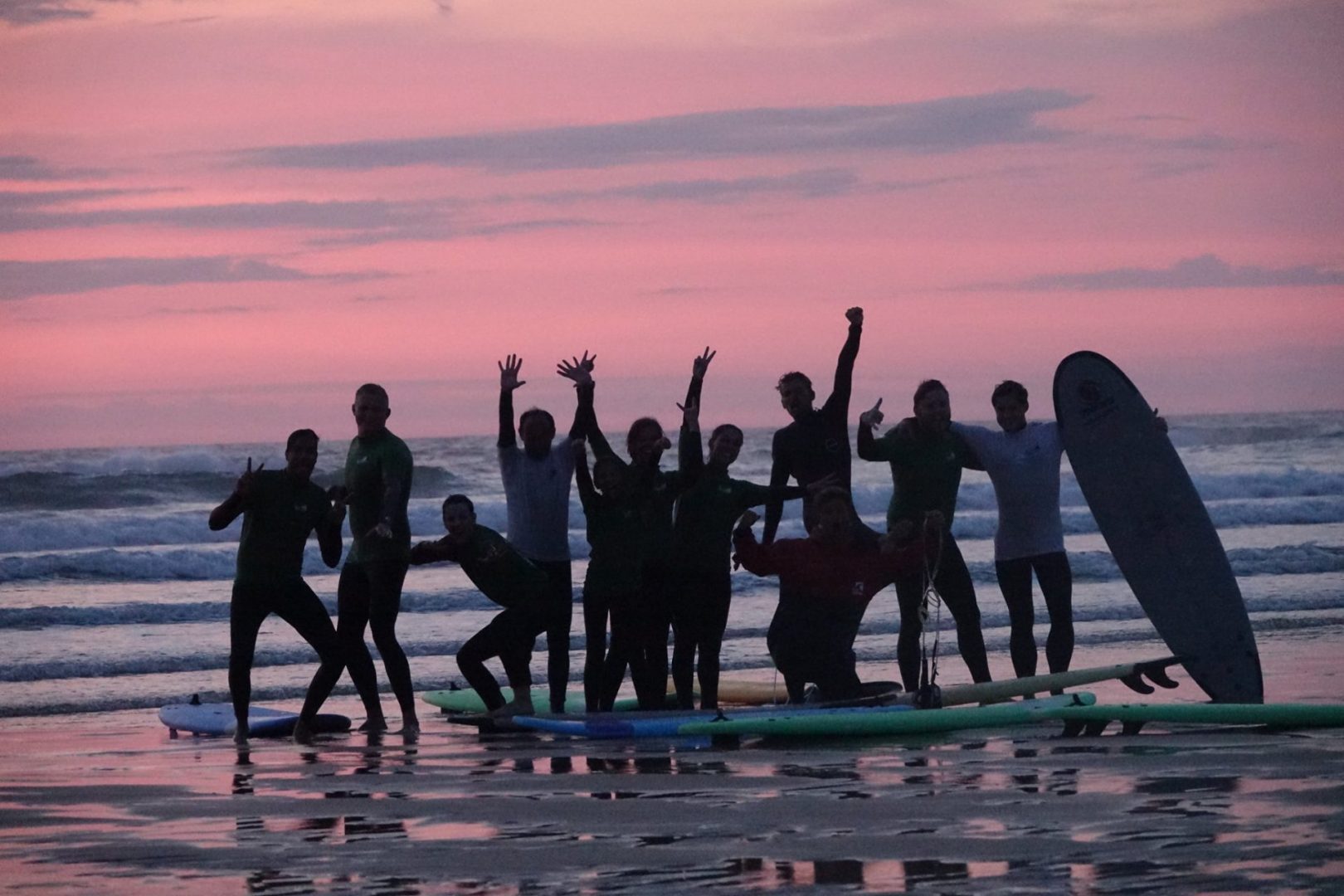 PRICING INFORMATION
10% discount on 5 days camp (or more) from the third person and for all additionnal person.
Group rate from 8 persons.